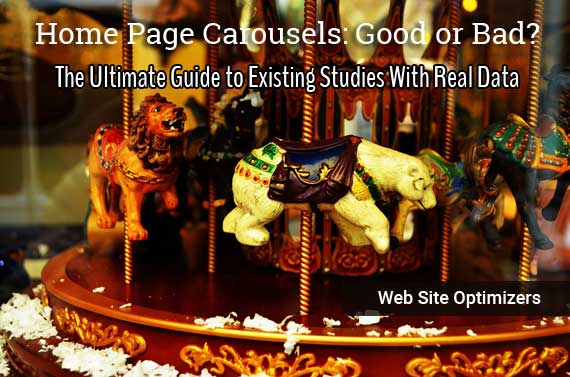 Ask most online marketers their feelings on Home Page Carousels (aka Image Sliders, Rotating Offers, Slideshows, Faders, they go by many names), and it's pretty certain that the answer you get will be a passionate one.  Many, especially designers, product managers, etc., think they're fabulous.  A great way to get more exposure to a wide range of products on a page.
Others, usually Conversion Optimizers and developers, often think they are the worst thing since pop-up ads.
So who is right?  Fire up your favorite search engine and you'll see there are plenty of opinions on the subject.  My own opinion is a pretty strong one on their effectiveness (actually lack thereof).  But by investigating all of the research studies I could find on the subject, I do know there are cases where they can be effective.

Read More