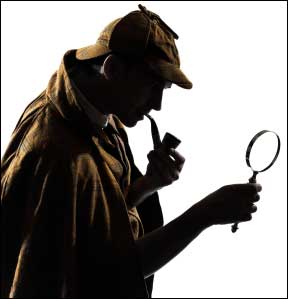 Web Site owners are expending greater efforts these days to gain insight into their customers' desires, utilizing tools such as Usability Testing, exit surveys, live chat transcript analyses, and more.  Those can all be very helpful, but one thing you can and should be doing right now and consistently is reviewing the information being collected for your own Site Search tool.  I'm talking of course about the tool people use on their site when they can't find something.
The information collected for analysis regarding your site search tool will vary based on the system you have implemented.  At a bare minimum, you should be able to find out what queries are being entered into the tool and when.  If not, talk to your web site developer immediately after reading the rest of this article.  In most cases, you'll have the ability to analyze Site Search data to answer questions and offer keen insights to what users are thinking and wanting when they are browsing your site.  Google Analytics offers excellent methods to segment Site Search data to help you.
If you do not review your Site Search metrics regularly, here are five things to look at to get you started.
What is being searched for most frequently?

  This is an obvious first step, but it provides great information, and leads to even more helpful analysis.  But start here.  Are the most commonly searched for terms things that relate to key parts of your site and your business?  If so, your landing pages and navigation could probably stand to be reviewed and improved.  People aren't able to readily find what's most important to you.  Maybe the things you're seeing are for products or services you don't offer at all.  We once had a customer who marketed bridal gowns as well as other party accessories.  We found that the site received a lot of searches for "Quincenera", the celebration of a girl's 15th birthday in many Latin American communities.  This opened up a profitable new marketing area for the site.

What are the search results that users see when they search for these terms?

  Okay, you know what's being searched for most often, but are the results they're getting helpful to them?  Many analytics tools will be able to provide you information to assess this, but don't be afraid to just enter a popular query into your site and see what the results are.  We had an online publisher client that archived articles from their magazines on their site.  The Site Search engine was well programmed to find the most relevant articles for a given search, but we saw lots of people searching for "Advertising" and realized that the page that actually described advertising options was not coming up on the first page of the results.  Fixing the search algorithm helped increase online advertising sales.  This is also good for finding commonly misspelled words in common queries, and making sure that the best results come up for those queries.

Go through the most commonly searched for terms, and start grouping them into broader categories.

  This does a great job of starting to understand what is really most important for your site's visitors.  Here is where you can really start getting information that is gold.  When looking at the site search history of a business consulting firm, it looked like there were just a couple search terms that were searched for more often than all the others.  However, when we started categorizing things, we saw a lot of terms that had to do with the various types of training the firm offered.  No single search query in the "training" category was especially common, but as a category as a whole, training searches were the most common of all.  Our customer had no idea that so many people coming to the site were interested in training, and was able to place greater emphasis on that, and increase sales as a result.

From what page are people most often doing a Site Search?

  You probably think it's your Home page, and it might be.  But there are probably other pages that are frequently the first page a user enters to, especially visitors coming from search engines.  Or, people might start down a navigation path, only to realize that it is not the path they had hoped for.  Identifying the most commonly searched from pages, and looking to see what was most commonly searched from each of those pages, can lead to fabulous insights.  We had an online store that sold makeup, and learned that various kinds of searches for ingredients were most common from a Product Detail page.  This was not searched for nearly as often from the Home page.  It clearly pointed out that people who were interested enough to explore particular products were very interested in the actual ingredients of the makeup.  The owners realized that not having a prominent link to ingredients was a big mistake, which they quickly corrected.  Their conversion rate saw an 18% lift as a result.

What kind of Seasonality are you seeing in your searches?

  Remember, one of the most valuable and unique aspects to the information contained in your Site Search reports is to peek inside the mind of your customers and get an idea of what they were thinking.  Often you think you know about all of the seasonality effects on your business, but tracking what is being searched for on your site can often teach you something you didn't know about what your customers are doing and looking for.  For example, you might see a bump in sales around Valentine's Day for certain items, but a close look at Site Search might reveal some other products that are being considered more heavily at that time—products you weren't aware of as typical Valentine's gifts.  This could lead to a decision to feature them more prominently on a Gifts page, or to promote them during other typical gift-giving times in your business.
Tools such as exit surveys, usability studies, and online chat are great ways to get good information from your customers, but they can also be expensive.  Chances are you already have access to good Site Search reporting, and if not, this can be implemented very inexpensively.  And it doesn't take an expert to look through the data to find priceless pearls of customer information.