With the recent growth in Conversion Rate Optimization, it's a simple matter to find lists of the most influential CRO experts, or lists of people to follow.  Those are great, but in most cases, they are dominated by men.  And there are many, many male authorities on the subject.  But there are also a great many women leading the way as well.
Follow each of the women on the list below.  Follow them on Twitter, read their articles, hear them speak.  I think if you do that, regardless of which men you also follow, you'll gain a tremendous amount of insight to improve your website over the coming months.
Some of these you have probably heard of, and might be following already.  Some you might not be familiar with.  But in all cases, the information they will share with you will be valuable.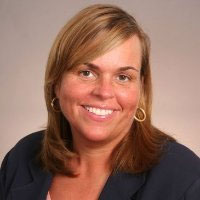 Amy Africa
Eight by Eight
While "follow" for me typically means following on Twitter, or subscribing to a person's blog or including it in my feed, there are some experts out there that communicate in other ways.  Any Africa doesn't tweet all that much, and her blog activity has slowed down a little over the past year.  But she's a fabulous speaker, both at live industry conferences and in webinars.  She's been at the cutting edge of website usability research for over 15 years.  Her presentations are full of incredible nuggets.  It's from Amy that I learned the important point to watch users' feet when they are performing usability tests for true indications of what the tester is feeling.
Amy will be a keynote speaker at the upcoming Conversion Conference in Las Vegas, May 12-14.  Follow her on Twitter at @amyafrica to learn of other upcoming webinars and conference speaking engagements.  And read her blog at www.amyafrica.com.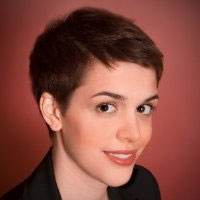 Brooks Bell
Brooks Bell
Brooks has been performing A/B tests for clients for over a dozen years now, and is considered one of the industry experts on the topic.  Her firm works with some of the biggest brands out there, including Toys R Us, Marriott, and AOL.  While not currently very active on Twitter or as a blogger, she does speak at many conversion-related conferences around the country.  Her experience and personality makes her one of the best speakers out there.
See Brooks speak at the upcoming ConversionXL Live March 11-13 near Austin Texas.  Follow her on Twitter at @brooksbell.  Read her company's blog, of which she is a contributor, at www.brooksbell.com/blog/.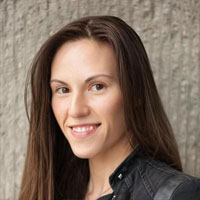 Linda Bustos
Elastic Path Software
Linda blogs on an almost daily basis for Elastic Path.  Her blog posts over the course of a week are often tied to a central theme, giving a kind of continuity to them.  She also tweets for Elastic Path and on her personal account.  Her tweets and blog posts are excellent sources for trends and statistics such as "83% of online shoppers will wait additional days for delivery if they can get free shipping," and "For 54% of retailers, mobile makes up over 20% of total sales."
Linda's blog can be found at www.getelastic.com and her Elastic Path twitter handle is @getelastic, while her personal handle is @roxyyo.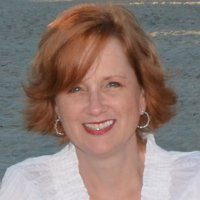 Annie Cushing
Annielytics
At Web Site Optimizers, we certainly feel that Analytics are a critical part of Conversion Optimization.  Annie Cushing is a great source for improving your analytics setup.  She blogs and tweets with straightforward tips and tutorials on how to get more out of your analytics implementation.  For those of us who "dabble" with Excel, I don't know of a better source of Excel shortcuts and presentation tips than Annie.
Annie's blog is at www.annielytics.com/blog and her Twitter handle is @AnnieCushing.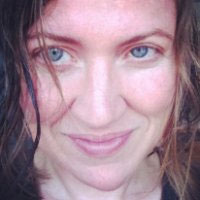 Tammy Everts
SOASTA
Tammy blogs and tweets regularly about User Experience topics, mostly dealing with the performance of your website—how quickly it loads.  This remains an often overlooked input into things like your Conversion Rate and the User Experience as a whole.  If you care about how efficiently your site loads for desktop and mobile users alike, and you should, you want to keep up with what Tammy has to say.
Tammy blogs at webperformancetoday.com, and her Twitter handle is @tameverts.  Also, see her speak at Conversion Conference in Las Vegas, May 12-14.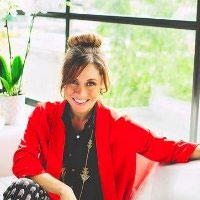 Joanna Lord
Porch
Anyone who names their iPad "Goldie" is going to be an interesting follow!  Joanna is constantly sharing wisdom from her and other industry experts on her Twitter account, and blogs about online marketing & entrepreneurship, among other topics at her personal blog.  Currently the VP of Marketing at Porch, she has also worked at Moz.com (then SEOMoz), and software developer BigDoor Inc.
Joanna tweets at @JoannaLord and her personal blog can be found at www.joannalord.com.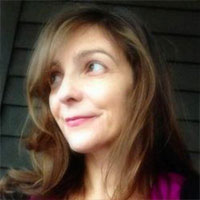 Pamela Pavliscak
Change Sciences
Pamela calls herself, "Part UX researcher, part data scientist", and is the founder of Change Sciences, providing UX research & strategies.  She's a frequent speaker at conferences (she'll be presenting at SXSW this year), and shares lots of interesting UX data from research of her own and others on Twitter and her blog.  As the name of her company suggests, Pamela is a forward-thinker, and you want to be following people like that!
Read Pamela's blog posts at www.changesciences.com and follow her on Twitter at @paminthelab.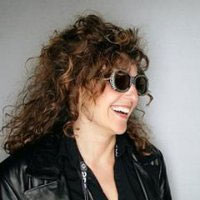 Angie Schottmuller
Three Deep Marketing
Angie blogs for Three Deep Marketing and also writes for Search Engine Watch.  While she is not writing as frequently as she was a couple years ago, she does speak often at many of the top online marketing conferences as well as conducting many online webinars, and quite frankly, she is one of the best speakers out there.  Regardless of the forum, Angie's presentations are always exceptionally creative, and she makes a point to ensure that you walk away with some tips that are immediately actionable.  She tweets regularly, and she often leads off the tweet with a hash tag topic, so you can quickly find what you're most interested in.
Angie's articles for Three Deep can be found here.   Find her on Twitter at @aschottmuller.  She will also be speaking at Conversion Conference in Las Vegas May 12-14.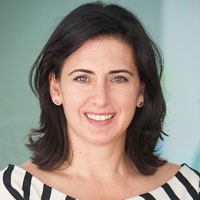 Anna Talerico
ion interactive
Anna is a long-time digital marketing expert, having co-founded ion interactive in 1998.  She works very closely with clients on what she calls "Post-click Marketing".  While she does not have her own blog, she is an active Twitter user, sending out original tweets and retweeting useful information from other experts very frequently.  She is also a frequent speaker at conferences such as Pubcon and Search Engine Strategies.
Follow Anna on Twitter at @annatalerico.  She also contributes to the ion blog at www.ioninteractive.com/blog-summary/.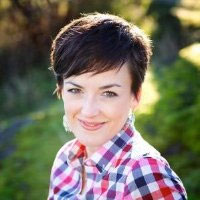 Joanna Weibe
Copy Hackers
Joanna Weibe is the co-founder (or as she says, "co-creator") of Copy Hackers, a firm dedicated to improving conversions for businesses through better copy.  Her blog is a plethora of advice on such problems as how to write one page for two audiences, how long to make your pages, and writing for mobile ecommerce.  She tweets about other articles from around the blogosphere solving similar problems.  She's a copywriter for crying out loud – you know her posts will be interesting!
Follow Joanna on Twitter at @copyhackers.  Read her blog posts at www.copyhackers.com.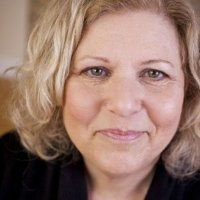 Susan Weinschenk
Weinschenk Institute
Dr. Weinschenk has over 30 years' experience as a Behavioral Psychologist, and for most of that time has studied how the psychology of the human brain affects us with respect to the user experience of things.  She has written 6 books on the subject, and blogs frequently at her website.  She is known in conversion circles as "The Brain Lady".
Follow Susan on Twitter at @thebrainlady and read her blog at www.blog.theteamw.com.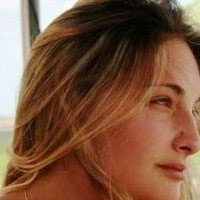 Talia Wolf
Conversioner
As CEO & Founder of conversion optimization agency Conversioner, Talia works constantly on improving conversion rates for businesses & organizations.  But she does take time to blog, tweet, and speak about her learnings.  Her blog posts are excellent sources for nuts & bolts takeaways that can be applied to many sites, on topics from email design for conversions to using color psychology to increase conversions.  She frequently speaks at conferences around the world.
Read Talia's blog at www.conversioner.com/conversion-optimization-blog.  Follow her on Twitter at @TaliaGw.
Who Would You Add?
So there are a dozen women who collectively offer about as much on the subject of Conversion Optimization as just about any list of people you can find.  But obviously there are a lot more who are nearly equally qualified.  Who would you add to this list?  Please tell me in the comments!