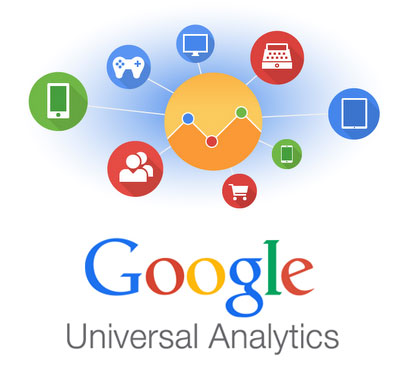 I still run into a lot of Google Analytics users who are putting off upgrading to Universal Analytics.  Heck, I was one of them!  Let's face it, Google's documentation on just about anything is not that easy to digest.  It makes the transition process from "classic" Google Analytics to Universal Analytics look a little daunting.  So why am I advocating that we all go and do it now?
Brief History
Google rolled out Universal Analytics in late 2012.  At that time, it was still in beta, but most users were allowed to start implementing it at that time.  Google soon made it clear that at some (vague) point in the future, Google Analytics would be going away and everyone would have to be using Universal Analytics.
But at the time, Universal Analytics didn't support some key functionality being used by many websites, such as Remarketing, DoubleClick Campaign Manager, Demographics & Interests reports, and more.  So some sites just couldn't abandon classic Google Analytics.  Besides, Google wasn't just going to pull the plug quickly on an application millions of websites use.  So people like myself put off the seemingly tedious task of upgrading in lieu of more urgent matters.
However, Universal Analytics is now out of beta, and has been for several months.  This means that all of those services listed above are now supported.  There is no facet of Classic Google Analytics that is not supported in Universal Analytics.  And while they don't give a specific timeframe, Google does continue to say that eventually, all sites must upgrade to continue using Google as their analytics provider.
Still, many of you will be asking…
Do I Really Need to Bother?  The Classic Version Is Working Fine.  Why Do I Need to Do This?
We've made the decision at Web Site Optimizers to get all the accounts we oversee upgraded by the end of this month.  We are almost finished with that process.  Why did we decide this?  Why should you?
First of all, you're going to have to do it.  That may be a year from now, it may be longer.  But it's going to happen, so the smartest thing to do is to start doing it now, to avoid any pressure.  If you have a small site, it's really a simple process.  If you have a more sophisticated implementation, starting now gives you time to plan everything out.
Also, there are features, available right now, that you can only get in Universal Analytics (more on those below).  And any new features that come out in the future will only be supported in the Universal platform.  The classic platform will almost certainly not support them.
Besides, it's really a painless process.  I'll go into details all of the learnings from our upgrades in my next post, but about half of the accounts we upgraded took less than a half hour's worth of work.
So it's not as difficult as it sounds, and there are enhancements that make it better than the Classic version.  What are these improvements?
Cross-Domain Tracking Is Much Easier
In Classic Google Analytics, tracking visits across multiple domains was tricky.  I think about 90% of the attempts at doing this that I have seen are done incorrectly and data was reported inaccurately.  But this is kind of built-in to the setup of Universal Analytics, and as such, it's a snap to implement this with accuracy.  You sites that have www.mycompany.com and blog.mycompany.com, or www.mycompany.com and www.mycompany.ca will benefit from this.
Enhanced Ecommerce
"Enhanced Ecommerce" is a serious upgrade to the Ecommerce reporting that has been available to date.  But of course, it is only available in Universal Analytics.  (Remember what I said above about new features only being available in Universal Analytics?  This is the first example.)  Whereas the "standard" Ecommerce measurement in Google shows you very valuable stuff like the number and value of orders, what products were ordered how often, etc., all of that data is about the completed orders.  Enhanced Ecommerce goes beyond (and before) all that with its measurement.
With Enhanced Ecommerce, you can see things like how many times a particular product was viewed in a list, in its detail page, and how many times it was added (and removed) from the shopping cart.  You can see the difference in clicks from products above the fold in a Category page or search results vs. those lower on the page.  You can measure things like which products get added to the cart from their detail page most often.  You can track which products get returned most often.  You can track a lot of really useful information.  But only in Universal Analytics.
If you have an online store, this alone is reason enough to start the upgrade process.
Improved Custom Variables
They are actually called "Custom Dimensions" and "Custom Metrics" in Universal Analytics, but the point is that they're better.  First of all, you only had access to five "slots" in the classic Google Analytics.  That's been expanded to 20 for Universal Analytics.  And now, Custom Dimensions & Metrics are available for use in any report, not the way they have been limited in classic GA.
Exclude Visits From Certain Sites As Referrals
If you have sister sites that redirect to your primary site, or other sites that send you traffic that you don't think should be counted as "Referral" traffic, Universal Analytics has a mechanism to tell it that.  Such visits will be counted as "Direct", which is really what they should be.
Track Visits From Different Devices With User ID
When Universal Analytics was first launched, it seems like this was the poster child for why to upgrade.  Because you can track specific user interactions with your site from multiple devices.  And that is cool, make no doubt.  The problem is that this is really only effective if you a) have a site that allows users to log in, and b) most of your users do log in as soon as they come to you.  Most sites do not meet those two characteristics.  Even still, you can get some neat insight even just from the subset of people that do log into your site from each device they use.
Bite The Bullet and Upgrade
There are other features available in Universal that are not available in Classic Google Analytics.  But even if yours is just a small site that doesn't take advantage of those features, you're still going to have to make the cutover at some point.  And the thing is, if yours is one of those small sites, the change is very simple and fast.  Even the more sophisticated implementations are typically not too labor intensive to upgrade.  But you don't want to be pressured with an upcoming deadline.  Go ahead and make the change now, or at least start planning it.
In my next post, I'll go through a step-by-step guide to converting to Universal Analytics.  You'll be happy to see how easy it is.