I always think that a complete Usability Study is the best way to improve the overall conversion rate of your web site.  But sometimes we come across a client who just can't afford such a study.  That doesn't mean that they are out of luck, however.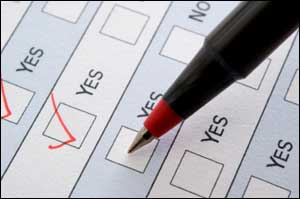 One such customer was a Consumer Packaged Goods company that offered a niche set of home cleaning products.  While these products are available in big box stores, this company also sold them through their own web site.  Their online store was about a year old, and its numbers weren't bad.  In the six months prior to our help, their Conversion Rate was about 1.75% and their Cart Abandonment rate was around 54%.
Best Practices Review
Since the customer did not want to do a full Usability Study, we performed a Best Practices Review of their store.  This entails our own review of their site to identify potential usability issues that could affect the completion of an order, based on our experience in conducting full Usability Studies, as well as documented research.
While overall, we felt that their site had no huge roadblocks to completing an order (their numbers were not dismal after all), there were several things that we recommended and changed for them.
Shipping Charges – Their method of calculating a shipping charge was complicated.  It was definitely not simple for their customers.  We convinced them to change to a simple table-based methodology based on the dollar value of the order.  This allowed a simple table to be shown on the Shipping page.  We also got shipping charges added to the shopping cart at all stages of shopping, rather than just at checkout.  That line on the Cart page also contained a link directly to the Shipping page, so customers could easily get any questions answered.  Obviously we felt that making shipping methodology more transparent and easy to understand would eliminate concerns the customer might have while shopping or checking out.
Customer Service – While the client did have their Shipping Policies on a page on their site, along with the revisions we made to that page, we created a Customer Service page with links to other key policies (in this case, Shipping, Returns, Sales Tax, Privacy, and Security).  The Customer Service page was listed in the main navigation of every page of the site, and it included either a "gist" of the policy with a link to the full text, or if the section was small (such as for Sales Tax), we showed the full text right there.  We also included links to specific policies in relevant locations on the View Cart page.  Having all the information that customers were uncertain about just one or two clicks away went a long way toward improving trust with their customers.
"Coming Soon" Products – This client offered only about a dozen different products on their site (although each in two or three different versions or packages), so it was no problem for a visitor to find the product they wanted.  However, some of their category pages listed products that were "Coming Soon".  This is fine for a large brand with a loyal following who wants to learn what else is in the pipeline.  But we felt that in this case, it just made for a worse customer experience.  Our client agreed that it would make sense to not list these products until they were actually available for sale with sufficient inventory.
Price Next to "Add to Cart" Buttons – In some cases, there were more than one "Add to Cart" buttons on a page, but some of them did not have the price next to them.  We helped them make their product purchase section of each page to be more consistent, and to always have the price right next to the Add to Cart button so that their customers had no questions about what they were doing.
More Physical Details – When someone is considering buying something online, they don't have the ability to pick it up, look it over, and make decisions about the product like when shopping  at a brick & mortar store.  So it's always important to list all of the factual specifications about the product as you can.  We added information such as product dimensions and/or volumes to each product description, so their customers had no questions about just how much product they were getting.
Testimonials – Each product category had a Testimonials page, but there were only a couple of testimonials for each category.  We advised the client to solicit previous customers for testimonials so we could post those to the site.  The result was a much greater set of positive comments from real users of the products.  Potential customers do look at product reviews and testimonials before they purchase.  These new versions of the testimonials pages helped.
Empty Cart Instructions – Most people are familiar enough with online shopping these days that you would think this is not important, but it's simple enough to implement to be sure.  If a customer clicks on the View Cart link with no items in their cart, the page they see shouldn't just say "Cart is Empty" or some other unhelpful bit of text like that.  It should have simple instructions on how to add a product to the cart.  We added those instructions, and in this case, our client's shopping system relied on cookies, so we included a paragraph explaining that cookies must be enabled in order to shop there, and included a link to a new page that gave instructions on how to enable cookies.
Results
The suggestions above are a subset of the list of things we found on our review.  There were some recommendations that the client chose not to implement, but they did implement these and some others.  And we were all quite pleased with the results.  The impact of the project was positive and immediate.  In the first full month after implementation, the conversion rate increased to 3.3%, almost double of what it had been for the six months prior.  And things continued to get better.  For the full six months following the implementation, the overall conversion rate was slightly over 4%, and Cart Abandonment was 40% (a 26% improvement in this category).
If you have been focusing on traffic and not conversion, the first thing to do is to look at your conversion for the site overall.  Things like optimizing landing pages, doing A/B tests, etc., are all good practices, but it is important to get some basic issues out of the way first with a Usability Study, or at least a Best Practices Review.